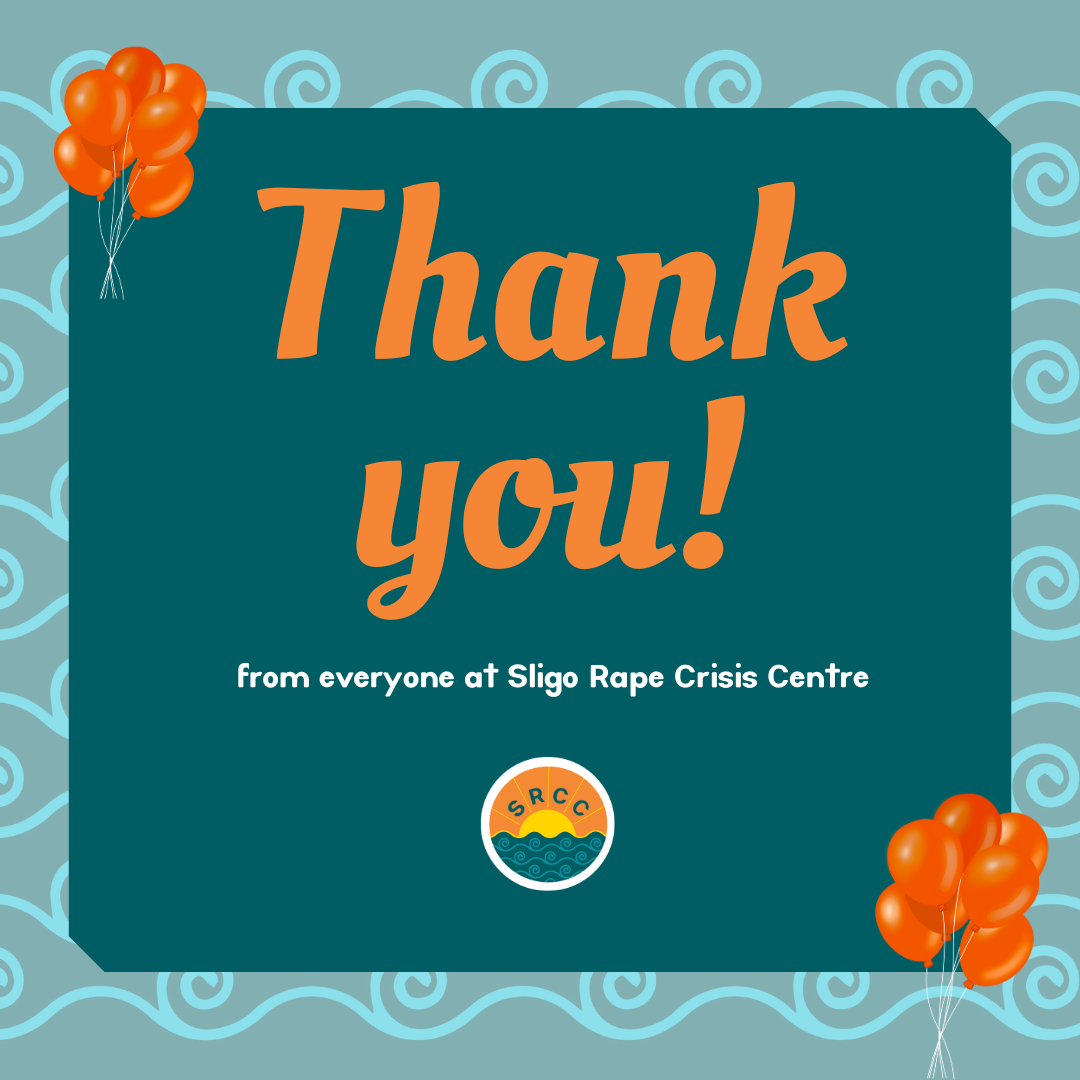 Sligo Rape Crisis Centre are delighted to announce that the recent Charity Art Auction held on September 22nd has raised over €7000 to support survivors of sexual violence. The auction, which was held as part of Culture Night 2023, was organised in order to raise much needed funds to support SRCC's essential frontline services for people affected by sexual violence across Sligo, Leitrim and Cavan. Recent statistics from the Central Statistics Office Sexual Violence Survey show that 52% of women and 28% of men reported experiencing sexual violence at some point in their lives, indicating that local rape crisis services are needed now more than ever.
Donations of art work for the auction were provided by members of the artistic community based in Sligo, as well as artists from throughout Ireland. The auction was held in Kempten House on Kempten Promenade in Sligo town and auctioneers on the night were well known local personalities Joe Shannon and Georgie Gorman. Sixty-six works were available for auction, including paintings, drawings and mixed media works. The event was very well supported by the local community and every piece of art on offer found a new home on the night.  The support and donations received at the event will make a difference to the lives of many people across the region and are greatly appreciated by SRCC.
The full list of artists whose work was included in the auction are as follows: Donal Adams, Debbie Beirne, Tina Brooks, Michael Bussmann, Ruth Cadden, John Callanan, Ruth Clinton, Paul Colreavy, Aideen Connolly, Brian Connolly, Andrew Csaplar, Zoe Dillon, Clare Doohan, Andy Duffy, Catherine Fanning, Noreen Fitzpatrick, Debbie Forde, Des Forde, Conor Gallagher, Dave Gavin, Ciaran Gibson, Martina Hamilton, Deirdre Houston, Lisa Hughes, Sheba Jones Dillon, Dorothee Kolle, Grace Loughlin, Sarah Ellen Lundy, David Madden, Jackie Marren, Rebecca Massey, Tom McCarrick, Brian McDonagh, Georgina Melly, Paul Murray, Donncadh O'Callaghan, Lolene O'Hara, Cormac O'Leary, Tom O'Rourke, Alexis Portilla, Niall Rhatigan, Ria, Val Robus, Marina Rosca, Emma Stroude, Vourneen Taylor, Elizabeth Valentine, Alexandra Van Tuyll, James Wade, Michael Wann, Annie West, Heidi Wickham and the Yeats Society Sligo. Sligo Rape Crisis Centre would like to sincerely thank all the artists for their generous donations.
The money raised at the event will go directly towards Sligo Rape Crisis Centre's support services for survivors of sexual violence. The services offered by SRCC include specialist trauma counselling, court accompaniment services, a freephone helpline, group work, outreach, and education and training programmes. Sligo Rape Crisis Centre can be contacted by telephone on 071 9171188 or by email on info@srcc.ie. The SRCC freephone helpline number is 1800 750 780.